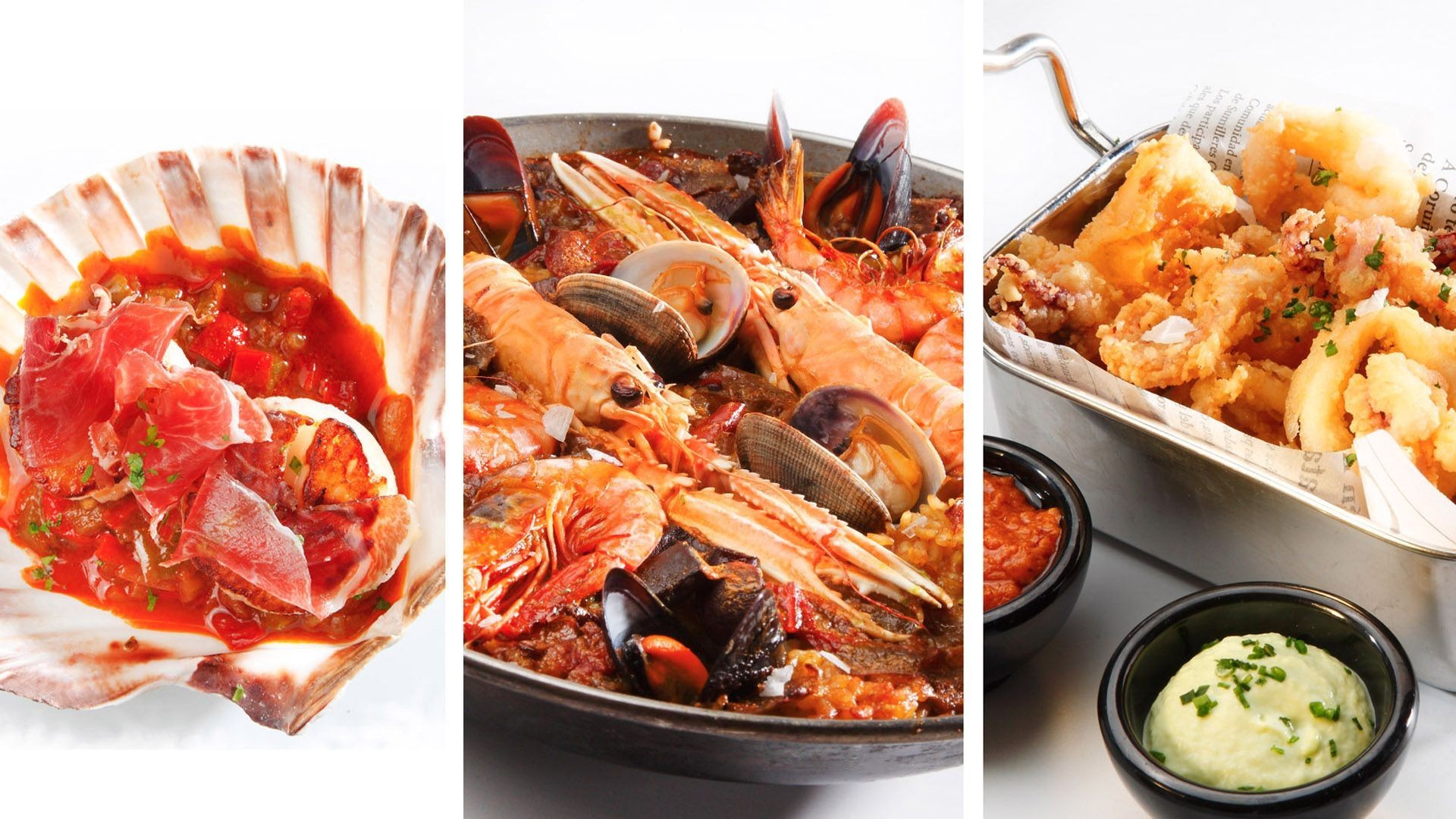 Our restaurant opened the doors to its customers in the early twentieth century as a winery, tapas bar and grocery store. Throughout more than 100 years, Can Ganassa has positioned itself as one of the emblematic corners of reference in the area. La Barceloneta is a seaside neighborhood of Barcelona built during the 18th century and still retains its special charm, a place with a calm, seaworthy and family atmosphere that remains alien to the big city.
At present, the renovated Can Ganassa has incorporated into its historic tapas offer, an extensive menu with specialties of contemporary Mediterranean cuisine and an excellent selection of wines.
Our menu consists of a variety of tapas, cazuelitas, daily menu and homemade desserts, all prepared with traditional market products and variations of ingredients and elaborations depending on the season. Likewise, we have a carefully selected wine list to match and complement each of our dishes.
In our menu you will find classic recipes based on the Catalan gastronomic tradition with a contemporary personal touch and the best seasonal products, you can taste specialties such as seafood paella, cod tail "la llauna", scallops with sofrito and ham or Catalan cream.
We have a cozy lounge with a unique design, a brick vaulted ceiling and large windows that illuminate the room with a pleasant natural light. In addition, you can book this wonderful room to celebrate any event or celebration, we have menus for groups at your disposal and we also elaborate them in a personalized way and according to your budget. For groups of more than 20 people we will welcome you with a glass of our cava.
And, of course, mention our large terrace in the Plaza de la Barceloneta, where you can enjoy a lunch or dinner in the company that you choose, seeing the details of the beautiful Baroque façade of the church of Sant Miquel del Port and appreciating the daily life of the neighborhood and its people.
Make your reservation for lunch or dinner! You and your companions will enjoy the gastronomic offer and the singularity of Can Ganassa.
Read more
Read less